Guarantee. You don't have to read any further. Or yes?
Wondering what type of transmission you have in your car? How are gears made? What are their bearings? What material are they made of and at what temperature do they fundamentally change their properties?
If you are not a car enthusiast, but the owner of a transport company, you probably do not care. It's the same from my almost twenty years of software experience. Users and customers are not at all interested in guts. Programming language? Framework? What are these vulgar words? Who cares?
In one great video about code and programming, the video's author says – we don't sell code, we sell features. In the past, programmers were paid for lines of code. Once in the eighties. It was not known how to evaluate them better. And how do you think it turned out? Probably how the builders would be paid for the brick. The houses would be a little bigger.
And what does this gibberish above have to do with warranty and open source software? Open source software is usually not guaranteed. But it is often in the license terms of software from companies like Microsoft as well. Nobody reads these ten-kilometer license terms. He only agrees.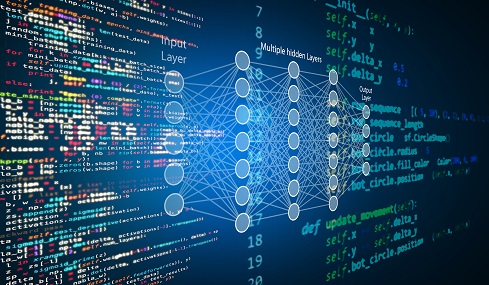 Our brains like to know in an endless flood of information like to assume and simplify. And that's why closed software looks like salvation to people, because it's the responsibility of those who closed the software. It is so? You should read the license in detail.
In the world of software, it has grown thanks to the world's richest man, Bill Gates, and a similar slime. Disgusting. From my point of view, the thing and the concept totally bump. And Apple-type companies are happy to adopt this concept.
You buy a device or ideally software, the brain again thinks that this so-called thing or thing is virtual yours, and as you are used to handling your car, you still want to handle your software or phone brand rotten Jabko – the piece is not bitten, but rotten, which accurately describes the behavior of the company. And then you find out that nothing belongs to you, you just stumbled upon the supposed feeling of dryness and security.
In the world of open source software, you choose a partner who provides that software warranty. It is not necessarily the software manufacturer. But that's a beautiful concept, isn't it? The manufacturer may be a genius, but may not have quality support on the phone. See Linus Torvalds and his fucking Nvidia and similar stunts he performs. So what? Google can guarantee me Linux on my Android, right?
And all with one small advantage that open source software really belongs to you. You can easily choose your supplier and warranty partner anywhere. And it could be Franta from the next village, if you believe him.
Beware of the tricks and impressions that many software and now electronic hardware companies do to their dairy sheep that buy their software or devices.
…………………………………………
David Strejc is corporate IT since 2004. He was the founder of the successful international company Easy Software s.r.o., he also worked as an architect at O2, a solution designer at T-Mobile.
WPDistro deals with professional web solutions on the WordPress system (websites, e-shops, systems, news news, social platforms, etc.) https://wpdistro.cz/.
AutoCRM is an intelligent CRM modeler under an Open Source license, which the company implements in medium and large companies. https://autocrm.cz/.
Mailuju.cz – is a system for sending newsletters, which has been developing on the world market for more than 9 years. You can email indefinitely.