Choosing the rightinformation system (IS) for a company or institution, such as ERP or CRM, is not easy even today. There are many options and it is difficult to navigate them.
The information system should serve for effective management of the company or institution. To manage and plan the operation of a company or institution, you need information about finances, assets, customers and employees. You need to be able to safely store, sort, evaluate and control who has access to what data. Data is collected from different sources and can be of different types (text, audio, video).
Types of Information Systems and their classification
Information systems can be categorized in several ways. One of them is the range of their functions.
They include modules such as:
Supply Chain Management (SCM) – working with supply chains
Human Resource Management (HRM)
Asset Management – overview of technical equipment or machines.
Document Management System (DMS) – working with documents, controlling access to them
Project Management – project status tracking, consumer information, project documentation, risk management
Business Process Management (BPM) – visualization of business processes
Business Intelligence (BI) – analysis and processing of data from multiple sources, making business decisions
Manufacturing – Production – Specialized module for manufacturing oriented companies
Inventory Management – effective inventory management, ordering, storage, control
Logistics and Transport – overview of goods movement, delivery times, stock monitoring, production planning
Strategic Management – More effective preparation and monitoring of strategic plans, faster product innovation.
Customer Care – Behavioural analysis, customer acquisition strategies, basis for marketing strategies
You need to consider well which modules you need. Your choice determines the price.
The most commonly deployed types of information systems.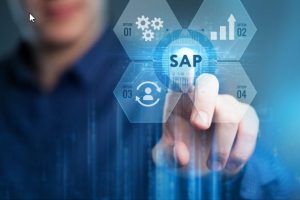 ERP (Enterprise Resource Planning) is the Information System that stands highest in the hierarchy and contains virtually all the necessary functionality. These are systems for planning and managing enterprise resources. They can be used to manage business processes, obtain real-time data on the performance of the organisation and monitor key performance indicators used by management to manage the organisation.
CRM systems (Customer Relationship Management) are a subsystem of ERP. CRM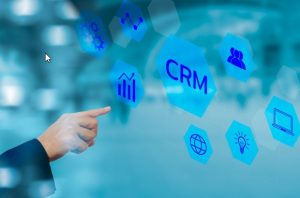 is used for customer relationship management. They are a database of information about clients and suppliers and activities related to them. They enable you to manage the sales and customer care process. They allow to know and predict the needs and buying habits of clients and are used for communication between the company and clients.
Open Source or Closed Source (proprietary software)?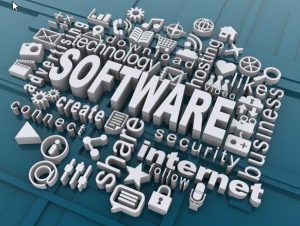 When choosing an Information System, we can choose from Open Source projects or Closed Source (proprietary) software. This is the aspect I would like to focus on in this article.
If you're even slightly interested in information systems, you've probably heard names like SAP, ABRA, Helios or K2. These are some of the best known representatives of Closed source software in this area. On the other side are representatives of Open Source projects such as AutoCRM, SuiteCRM, SugarCRM, ERPNext and others.
ERP and CRMsystems are a type of software that must be adapted to the needs of the client. Each organisation or company has its own specifics and therefore needs a tailor-made information system.
Closed Source Solution
Most companies that develop proprietary (Closed source) software offer robust and expensive solutions that are often difficult to tailor to the company. Software modifications are usually done by hiding or unavailable unused modules only at the configuration level. The data input and output are adjusted. The result is a giant system containing every conceivable functionality, and therefore often complicated, slow, HW-intensive, and difficult to train and use.
The problem with modifying Closed Source software is cost and time. The software is often supplied by one or a few companies that own the source code, so only their programmers can make the necessary modifications and extensions. This increases the price, extends the implementation time and the time for upgrades or bug fixes in the future. The supplier company may go out of business or just close a branch in your area and the problem is over. Changing system suppliers is difficult, even if they continue on the same project. Implementation and maintenance is very expensive. You primarily pay for licenses.
By choosing a Closed Source solution, you become dependent on the vendor and their prices for implementation and upgrade.
Open Source solutions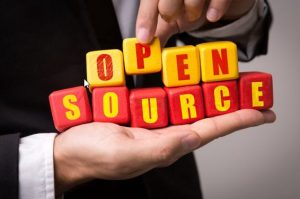 Open Source solutions give you much more freedom of choice. By definition, Open Source projects have freely available source code. Many more development companies have access to them. The source code is maintained by an active community of developers who are constantly improving, extending and fixing it. This also guarantees better application testing and security. If you wish, it is possible to have the source code audited by an independent expert or firm.
More vendors also means more competition and thus lower prices and more affordable services in the future. Furthermore, and importantly, unlike Closed Source, no one restricts you from changing the source code. You mainly pay for services. If the solution is offered as open source, then the software itself is 100% free. We have already mentioned the advantages of such a solution on our blog.
ERP or CRM can be operated in two basic ways
Run on your own HW
Depending on your company's needs, you can install the software locally on your server or on your own or Virtual Cloud server. This means you will have full access to the software for free. This method is more demanding in terms of implementation cost, possible acquisition of necessary HW and system administration.
Running in the Cloud
Or you can host your information system in a specialized cloud (SaaS – Software as a Service) and an external company will take care of the system. Here the cost of implementation is lower, but it means monthly fees for operation. With monthly or annual fees, you need to be careful whether you are paying a price per user or for a certain "package" of services that is more or less independent of the number of users. In the case of this service, it is difficult to get the supplier to develop the new features you want. Either you will not be satisfied at all, or the solution will be enormously expensive.
Other costs
Other costs include consultants, staff training, new HW or other licensed software (usually a DB server), IT staff and customer support.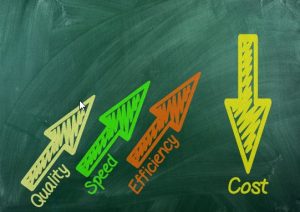 So how much does the Information System really cost?
The true cost is based on the choice of Open Source or Closed Source solution, the specific features you require, the size of the company or institution, how the system is operated, and how fast your organization is growing. Choosing the right Information System is complicated and comes with many questions, we are happy to help you answer them.