The spreadsheet program (the best known is Excel) is from the seventies. And this whole concept is used by many companies to this day. By clicking and without programming, it is possible to achieve very satisfactory results of data registration, calculations in current Excel, even Gantt charts can be painted in Excel. And all this with very little to almost no programming.
Therefore, in my view, Excel can be described as the ancestor of NoCode platforms. A management tool that gives a business the ability to work very efficiently with data. Some ERP systems even look out of Excel.
But what is the principle of NoCode platforms? In general? It can be said that this is a high level of abstraction and versatility. Also visual presentation and control. Click programming.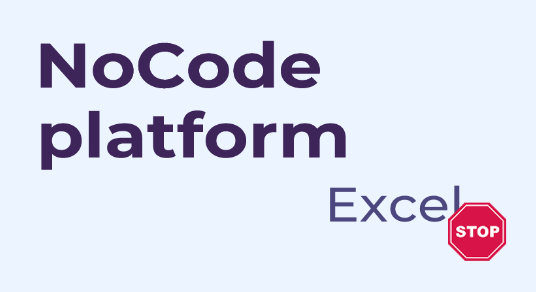 Many current NoCode platforms such as Zapier or our integrated Integromat – currently renamed Make.com, are trying to link Google Sheets, email, Twitter, Facebook and all major applications with REST API. They use other large building blocks, such as the aforementioned spreadsheet, and link actions in individual systems by clicking on so-called scenarios.
Excel holds on to many companies, even though the spreadsheet principle is forty years old. There is no need for programming knowledge and you can click to enter formulas, aggregate data, filter data and thus operate your own small company database. In addition, the interface is quite simple and people are used to the square network from elementary school. The tabular presentation of the data therefore makes sense.
But what was missing from Excel and is missing in principle?
Simple cooperation over managed data with limited rights.
An easy way to define another layer and that is the data workflow. Whatever happens to the data in Excel, it only happened in Excel, and you can't easily click linked processes – for example, send an email if the grand total in the table of the first sheet in column B changes.
The online availability of Excel has been replaced by Google Doc, where you can work in multiple people on one set of tables, but the possibility of programmatic access to data using the modern REST API is a bit missing.
Large datasets with millions of records cannot be managed in Excel.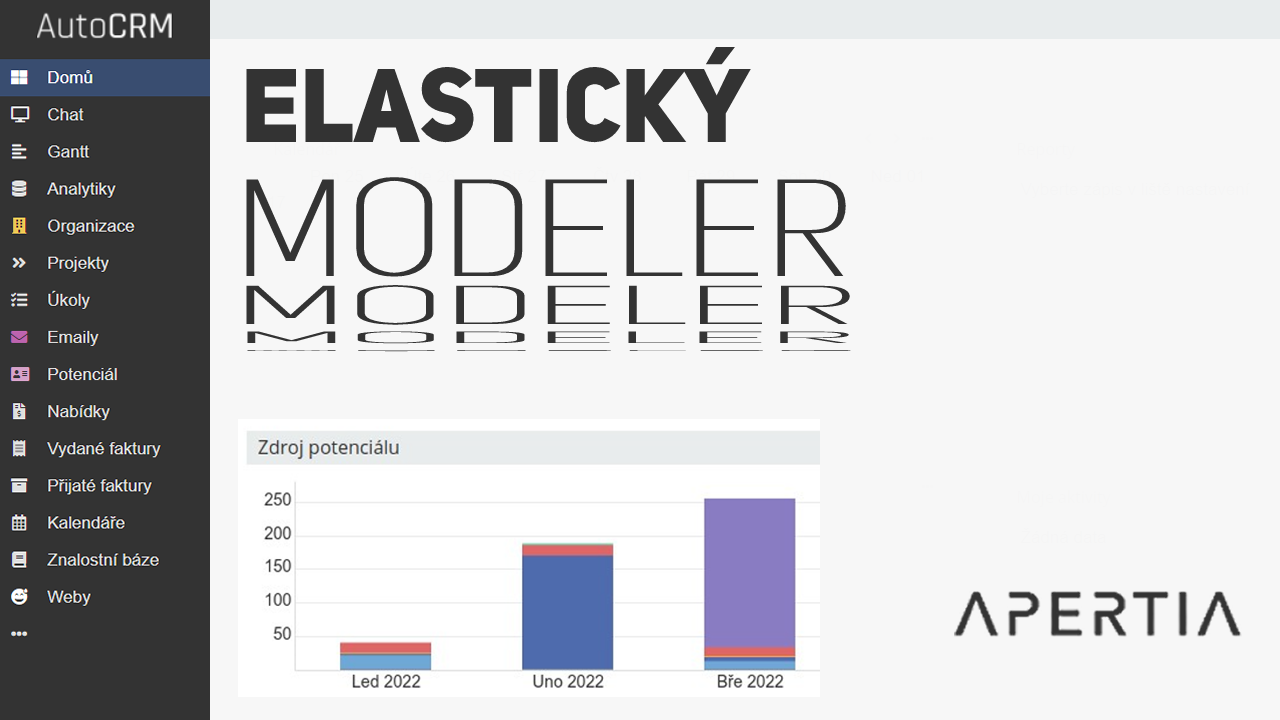 At our company, we therefore strive for E2.0 Principles of tables from a spreadsheet with the difference that millions of records can be managed, the system is connected to the environment, so-called workflows can be clicked, which run tasks in the background based on data changes in the system, the system is completely manageable via the REST API interface, has rights to the field, is suitable for recording all data that companies record so far in Excel tables, whether they are wages, rides, projects, tasks, purchases, sales, goods and products, services, documents with versions, price history, issued and received invoices and you can add to infinity all the data you have ever recorded in excel spreadsheets. Without programming knowledge, linking this data, creating graphs, defining business processes by clicking, exporting data to the e-shop or for your accounting system, displaying events in calendars or anything else you need to run your company and still record it in Excel.
Universally for any type of data, any amount of data, online and for an unlimited number of users.
Contact us if you want to introduce the system in more detail – www.autocrm.cz